Practicing in the Digital Age: The Benefits of the SurgiCam HD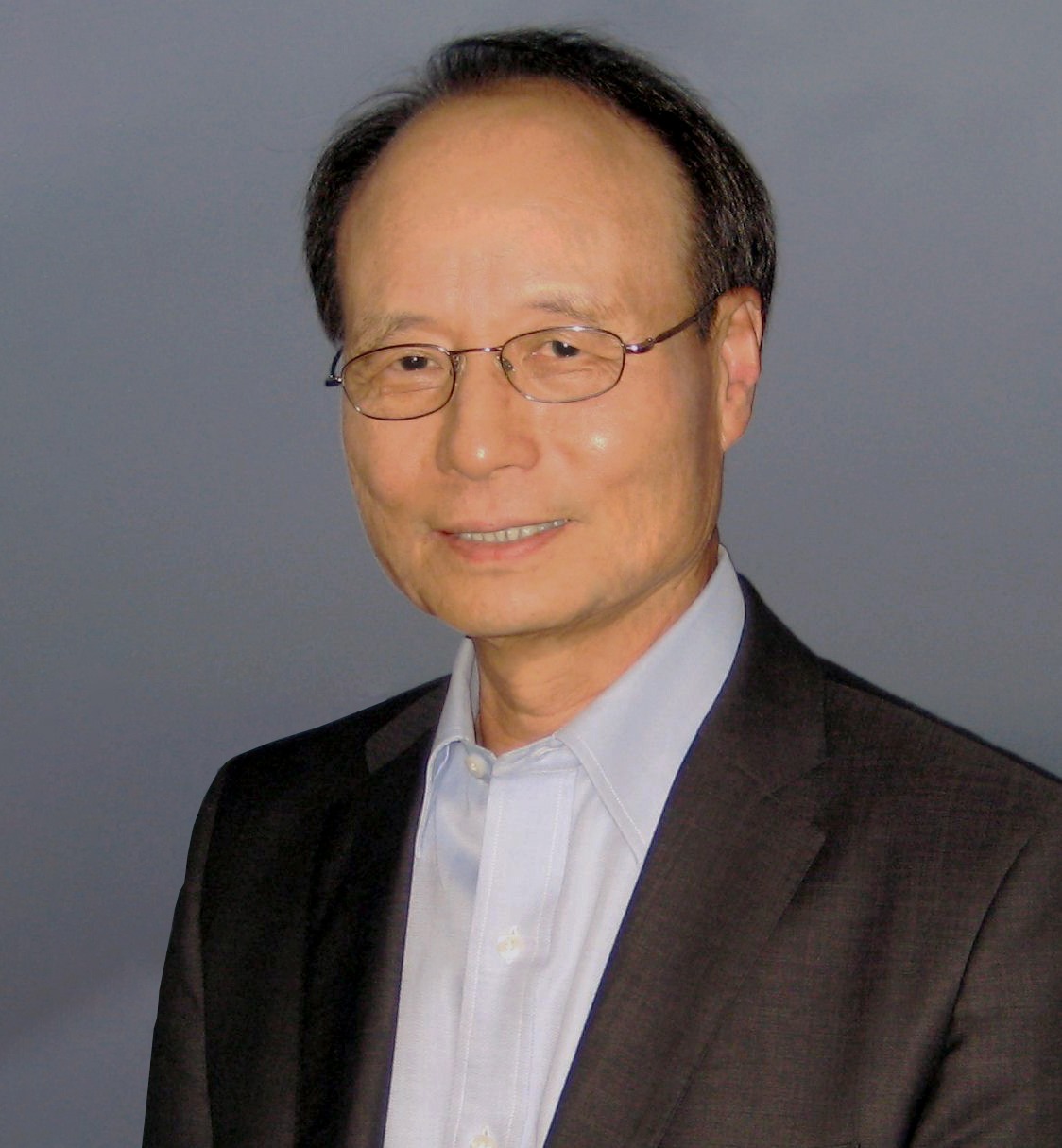 ErgoPractice News – October 2023

Summary
The SurgiCam® HD, a specialized point-of-view camera designed for clinicians, plays a pivotal role in the documentation, education, and analysis of surgical, dental, and veterinary procedures. Its high-quality image and video capturing capabilities make it an indispensable tool in these fields. This innovative camera significantly enhances surgical practices, education, and research endeavors. It allows clinicians to document and review procedures, facilitate training and knowledge sharing, and ultimately contributes to improved patient care outcomes.
The SurgiCam HD's compatibility with loupes and LED headlights is a key feature, ensuring seamless integration into the existing equipment used in these clinical settings. In this month's ErgoPractice News, we will delve into the various benefits and educational advantages that the SurgiCam HD brings to the forefront.
Benefits
The loupe or headband mountable SurgiCam HD is an ideal solution for clinicians who wish to record or stream their procedures. The ability to have the magnified viewpoint perfectly match with that of the clinician is optimal, so that those viewing the video have a clinicians point-of-view. Other options are less than adequate when compared to the SurgiCam. Some externally mounted video cameras require an additional person to record the procedures. In attempting to obtain the best views of the surgery, the cameraperson may be obstructing the surgeon's view or be distracting for the surgeon.1-3 This method also brings in the risk of contamination. Additionally, due to the differing viewpoints of the clinician and the camera there is insufficient detail of the procedure.2 The surgical in-light cameras also provides challenges. While they do provide a "bird's eye" view of the surgery from above, it can require the clinician to stand up and change positions or in some cases even stoop and bend for better access or maneuverability, thus obstructing the camera's view.1
Consultation Tool
If applicable during a consultation, the clinician has the option to show the patient in a highly detailed perspective of their condition that can lead to a better understanding of their health and the need for their recommended treatment. It can also be helpful for certain diagnostic procedures to record images to store into the patient's medical record to document any observed anomalies.4 Additionally, maintaining video records of a patient's health status can be invaluable when clinicians need to liaise with external agencies such as insurance companies. For dentists, evidence suggests that close to 50% of insurance claims are placed on a pending status and sent back to the dentist for additional information.5 Clinicians can use footage from their SurgiCam HD to demonstrate an indisputable account of their patient's health. Providing this footage at the start of the insurance claim can mitigate delay and time lost for your practice and for your patient, resulting in improved health outcomes.
Easy Viewing Access
Other clinicians (such as a dental assistant or surgical first assistant) in the operating room may not have visual access to the actual surgical field, which may be obscured or hard to see (Figure 1).1 With a clinician point-of-view camera all in the operating room can see exactly what the clinician sees and work as a more cohesive team.6,7 Displaying the operating site on a larger screen can enhance the detection of minor issues that might otherwise go unnoticed. Moreover, the ability to view critical anatomical details with greater clarity and precision empowers clinicians to perform repairs with improved accuracy, leading to better outcomes.6
Educational Benefits
Residency and Fellowship
The value of recording surgical, dental and veterinary procedures extends to teaching and training residents and fellows, particularly in a setting where opportunities and time for training and demonstration are dwindling.1 The ability to capture images from the clinicians perspective enhances the teaching experience, enabling students to observe precisely what the clinician sees and establishing a sense of familiarity as they embark on their own clinical journeys. Furthermore, live video transmissions from clinical cameras offer trainees and residents a chance to watch surgeries and procedures in real-time, facilitating discussions on surgical steps without the need to physically approach the operating area or assistants.1,8-12
Video recordings have become indispensable tools in medical education, serving various purposes such as broadcasting live surgical demonstrations to remote audiences, providing an adjunct to live observation, collecting authentic footage for instructional videos, facilitating video-enhanced debriefing and coaching, and formally assessing surgical skills. Moreover, these recordings have been instrumental in patient safety research, yielding innovative approaches to infection control, improving intensive care unit ward rounds, and optimizing local clinical workspaces, fostering a culture of innovation and improvement from within the medical community.13
These videos offer students the opportunity to view surgical cases in a less stressful environment than the operating theater, encouraging them to generate ideas, develop discussion topics for their instructors, and cultivate a spirit of curiosity. Access to pre-recorded cases also allows students the time to pause, seek supplementary information, and gain a more comprehensive understanding of surgical procedures. With the rise of online media, driven by the COVID-19 pandemic, recording medical procedures has become a critical element of medical education.1,2,9
While recorded procedures are valuable for training, real-time demonstrations offer students a unique chance to witness the unpredictable situations that may arise during various medical procedures. Traditional video recording tools often fall short in this aspect, as they require students to gather around a single screen, potentially missing essential details. To address this challenge, the SurgiCam HD was developed to stream live procedures to hundreds of mobile devices using compatible internet software. This innovative approach eliminates the need for students to huddle around a single screen, enabling an entire class to observe live procedures from their own computers, tablets, and cellphones. This technology not only allows students to see precisely what the clinician sees with the advantage of direct lighting but also minimizes the need to perform procedures repeatedly, thus revolutionizing the landscape of medical education and training.
Video-Based Coaching
Video-based coaching has emerged as a highly valuable educational tool, garnering both subjective and objective acclaim in various studies. In the realm of the operating room, research consistently shows that surgical residents and experienced surgeons alike find video recording to be a useful and non-redundant addition to their training. When it comes to skill acquisition, studies assessing surgical residents who participated in video-based coaching programs have revealed significant improvements compared to their peers who did not engage in video review.11
Drawing parallels to other professions where accelerated skill acquisition is essential, coaches often provide learners with valuable perspective and immediate, targeted feedback. Athletes, for example, routinely review performance videos with coaches, leading to individualized self-improvement processes and deliberate practice, ultimately expediting the learning curve.14 Video-based coaching sessions have the added benefit of highlighting previously unnoticed gaps in residents' understanding of specific cases, further enhancing their learning experience.15
Moreover, a study has demonstrated the effectiveness of video-based coaching in teaching a wide array of topics, spanning both technical and non-technical aspects. This coaching method is efficient, requiring minimal preparation and as little as one hour of surgeons' time, while delivering a significant volume of teaching pointers within a relatively short timeframe. Furthermore, video-based coaching excels at personalizing instruction and feedback for each resident, enriching the depth of the material taught and enabling the teaching of higher-level concepts, such as decision making. As such, video-based coaching has proven to be a versatile and powerful tool in the realm of medical education and beyond.15 Video-based coaching would also be very beneficial for dental and veterinary students and clinicians as well.
SurgiCam HD Testimonials
Everyone loves to come to watch open-heart procedures. We mounted a huge 70-inch flat-screen TV on the wall in my O.R. to show the streaming video from my SurgiCam and students can come and watch without having to stand looking over the drapes. It has also been a great advantage for talks and presentations, Grand rounds, and community events. It has not only enhanced the academic side of my practice but it has literally increased referrals because both the patients and the referring physicians love the videos

-Dr. Raymond Singer on the benefits he has experienced using the SurgiCam HD
To read Dr. Singer's full testimonial, Click Here.
SurgiCam online video consultation, in real time, with specialists and laboratory technicians is an excellent communication tool. Treatment planning and coordination are now collaborative exercises wherein novel concepts and solutions can be efficiently introduced, improving patient treatment and clinical prognosis. There is far more information in a video than is possible in a photograph and real time interactivity is often highly productive.

-Dr. George Freedman and Dr. Fay Goldstep
To read Dr. George Freedman and Dr. Fay Goldstep's full testimonial, Click Here.
SurgiCam HD Specifications
Magnification
Three magnification lens options (2.0x, 3.0x and 5.0x) are available for the SurgiCam HD, with 3.0x being the most popular. Some procedures may require wide field of view images and others greater details of objects. Lower magnification power lens will allow wider field of view and higher magnification power lens show more details of objects.
2.0x lens offers a wider field of view with minimal loss of image detail.
3.0x lens offers an optimal balance between magnification (or detail) and field of view and is suitable for most procedures.
5.0x lens offers greater image quality with reduced field of view.
The different magnification options allow those in the operating room to see in greater detail than what they would see with the naked eye a few feet away. Because the camera is mounted to your loupes or headband, it will record coaxial to what you are viewing and will be well lit with little to no shadowing.
Adjustable Aperture
The SurgiCam HD has an adjustable aperture to change the amount of light that is allowed in. A fully opened iris provides the maximum amount of light to the image sensor. The main advantage of using an open iris is to better adapt to various lighting conditions of different environments.
Conversely, a closed iris allows the minimum amount of light. The main advantage of using a closed iris is to increase the depth of focus, which is of paramount importance when the camera is mounted on your loupes or headband. Video images may be "noisy" at first when the iris is closed in a poor lighting condition, but the combination with coaxial headlight illumination eliminates noise on images and greatly improves the depth of focus.
Lightweight
The SurgiCam HD is lightweight compared to other camera options. When researching for this month's EPN I encountered articles that stated one of the drawbacks to a point-of-view camera to be forehead pain or headache, particularly during a prolonged surgery.12,16 The SurgiCam HD was also created with loupes, LED headlights and headbands in mind, so there is seamless compatibility with them compared to other camera options which require makeshift adaptations to be workable with loupes and LED headlights. The SurgiCam HD comes with different mounting options to best suit your needs (Figure 2).
Software
The SurgiCam HD has been meticulously designed with a strong focus on user-friendliness, ensuring that recording procedures from your perspective is a simple and straightforward process. Setting up the camera is effortless, and it comes pre-attached to the accessories, reducing the need for additional assembly or configuration. The software is intuitively designed, akin to a "plug and play" webcam and can be used with most Mac and Windows video software in addition to the SurgiCam video software. This makes the entire recording experience hassle-free and accessible (Figure 3).
---
References
Nair, Akshay Gopinathan, Saurabh Kamal, Tarjani Vivek Dave, Kapil Mishra, Harsha S Reddy, David Della Rocca, Robert C Della Rocca, Aleza Andron, and Vandana Jain. "Surgeon Point-of-View Recording: Using a High-Definition Head-Mounted Video Camera in the Operating Room." Indian Journal of Ophthalmology 63, no. 10 (October 2015): 771–74. https://doi.org/10.4103/0301-4738.171506.
SikPark, Hyun, and Bo Young Park. "Video Recording of Hand Surgeries Using a Field of View (FOV) Matching USB Camera Module and Smartphone in the Era of COVID‐19." ANZ Journal of Surgery 92, no. 11 (October 29, 2022): 3029–32. https://doi.org/10.1111/ans.18118.
Sade, Robert M. "Broadcast of Surgical Procedures as a Teaching Instrument in Cardiothoracic Surgery." The Journal of Thoracic and Cardiovascular Surgery 136, no. 2 (August 2008): 273–77. https://doi.org/10.1016/j.jtcvs.2008.06.015.
Chadebecq, François, Francisco Vasconcelos, Evangelos Mazomenos, and Danail Stoyanov. "Computer Vision in the Surgical Operating Room." Visceral Medicine 36, no. 6 (December 2020): 456–62. https://doi.org/10.1159/000511934.
Summerford, Kyle. "3 Common Ways Insurance Companies Deny Dental Claims." Dentistry iQ, February 15, 2018. https://www.dentistryiq.com/practice-management/insurance/article/16368002/3-common-ways-insurance-companies-deny-dental-claims.
Taylor, Adam. "Investing in Big Screens Could Mean Big Outcomes." Outpatient Surgery Magazine, October 10, 2023. https://www.aorn.org/outpatient-surgery/article/investing-in-big-screens-could-mean-big-outcomes.
"Operating Room Cameras Market Size to Reach USD 3.8 Billion by 2032 – Rise with Steller Cagr 6.8%." LinkedIn, May 24, 2023. https://www.linkedin.com/pulse/operating-room-cameras-market-size-reach-usd-38-billion-2032#:~:text=Operating%20Room%20Cameras%20Market%20Size,Rise%20with%20Steller%20CAGR%206.8%25.
Hoschtitzky, Johann Andreas, Dipesh B. Trivedi, and Martin J. Elliott. "Saved by the Video: Added Value of Recording Surgical Procedures on Video." The Annals of Thoracic Surgery 87, no. 3 (March 2009): 940–41. https://doi.org/10.1016/j.athoracsur.2008.07.111.
"Camera Technology Brings Veterinary Students Into Operating Room." The College of Veterinary Medicine at Michigan State University, November 16, 2022. https://cvm.msu.edu/news/2022/camera-technology-brings-veterinary-students-into-operating-room#:~:text=The%20videos%20allow%20students%20to,and%20generally%20be%20more%20inquisitive.
Chang, Jin. "Optimize Education: Stream Live Procedures SurgiCam® HD." SurgiTel, June 1, 2018. https://www.surgitel.com/optimize-education-stream-live-procedures-with-surgicam-hd/.
Esposito, Andrew C., Nathan A. Coppersmith, Erin M. White, and Peter S. Yoo. "Video Coaching in Surgical Education: Utility, Opportunities, and Barriers to Implementation."
Kim, Min Bom, and Jeong Hyun Lee. "Resident Education on the Surgical Treatment of Distal Radius Fractures Using a Point-of-View Camera." Clinics in Orthopedic Surgery 15, no. 3 (June 2023): 343–48. https://doi.org/10.4055/cios22172.
Bezemer, Jeff, Alexandra Cope, Terhi Korkiakangas, Gunther Kress, Ged Murtagh, Sharon-Marie Weldon, and Roger Kneebone. "Microanalysis of Video from the Operating Room: An Underused Approach to Patient Safety Research." BMJ Quality & Safety 26, no. 7 (December 9, 2016): 583–87. https://doi.org/10.1136/bmjqs-2016-005816.
Anders Ericsson, K. "Deliberate Practice and Acquisition of Expert Performance: A General Overview." Academic Emergency Medicine 15, no. 11 (November 2008): 988–94. https://doi.org/10.1111/j.1553-2712.2008.00227.x.
Hu, Yue-Yung, Laura M. Mazer, Steven J. Yule, Alexander F. Arriaga, Caprice C. Greenberg, Stuart R. Lipsitz, Atul A. Gawande, and Douglas S. Smink. "Complementing Operating Room Teaching With Video-Based Coaching." JAMA Surgery 152, no. 4 (April 2017): 318–25. https://doi.org/10.1001/jamasurg.2016.4619.
Lee, Chang Kyu, Youngjun Kim, Nam Lee, Byeongwoo Kim, Doyoung Kim, and Seong Yi. "Feasibility Study of Utilization of Action Camera, GoPro Hero 4, Google Glass, and Panasonic HX-A100 in Spine Surgery." Spine 42, no. 4 (February 15, 2017): 275–80. https://doi.org/10.1097/brs.0000000000001719.
https://www.surgitel.com/wp-content/uploads/2023/10/ErgoPractice-News-Blog-Hero-October-2023.jpg
963
2535
Emily Norton
/wp-content/uploads/2020/01/SurgiTel-Logo-500x-Header.png
Emily Norton
2023-10-30 20:30:43
2023-10-31 20:27:56
Practicing in the Digital Age: The Benefits of the SurgiCam HD